The Preside platform community brings together a wide range of agencies, companies and individuals that use Preside as a foundation to support their digital platforms. From bespoke risk management systems to CRMs, from global digital publishers to association websites and across a whole range of project sizes, our community is thriving and growing.
We actively encourage developers to get involved with making Preside even better and contribute to the project by creating pull requests for adding new features and fixing any bugs. Issues and ideas can be raised on our open Jira project for Preside.
Celebrating and showcasing the wide range of applications developers have built with Preside is important to the community. Submit your work to be featured in our case studies.
See some of Preside's contributors below: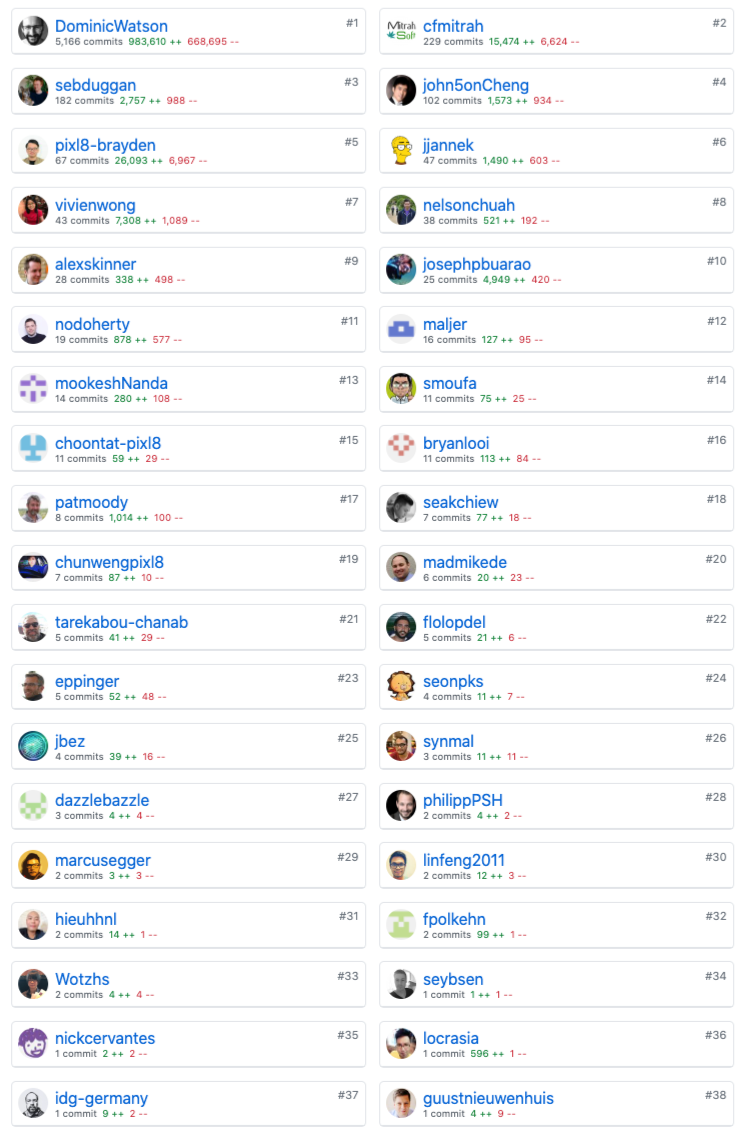 We also have a very active community in Slack, so we recommend you joining if you're not a member already and share your ideas and thoughts with other developers, and learn and grow together: